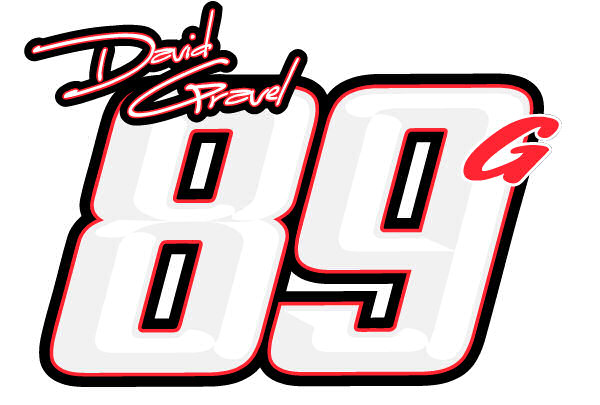 David Gravel Wins the First Night of the 53rd Annual FVP Knoxville Nationals
By DDR Motorsports PR
KNOXVILLE, Iowa. — Aug. 7, 2013— To say that Wednesday night was stressful for David Gravel would be an understatement, but in the end it all paid off as he won the opening night of the 53rd Annual FVP Knoxville Nationals at the famed Knoxville Raceway in Iowa. After losing an engine on the last lap of the first heat race he coasted across the line in third to earn a spot in the 25-lap preliminary feature. Then, at the end of the 25-lapper, he ran out of fuel, but was able to hold on to earn his first-career win at Knoxville. The victory locked Gravel into the 50-lap, $150,000-to-win main event of the FVP Knoxville Nationals on Saturday night for the World of Outlaws STP Sprint Car Series.
"This is just awesome," said Gravel from Victory Lane. "This is the race we want to win and we'll be in a good position on Saturday. This is what we do it for. All of the hard and dedication is for this. We have a really nice piece here and hopefully we can continue on in the week."
Gravel lined up fourth for the 25-lap race aboard the FMR Racing/JRC Transportation/Musco Fuel/Model Craft J&J and used a strong start to move into second behind polesitter Greg Hodnett. The first caution flag of the night flew on just the second lap, and on the ensuing restart, the native of Watertown, Conn., took the lead, but that pass was negated when the yellow flag came back out before that lap was completed. Gravel used another strong restart to stay right with Hodnett and was able to take the lead on the third circuit and would pace the final 22 laps, enduring three more cautions and restarts en route to the victory.
"I love starting on the outside, because you can get going out of (turn) two here," he shared. "I got a good start and found the bottom. Kevin (Swindell) won the Capitani Classic on Sunday running the top, so once I got out front, I just wanted to run the top."
Gravel opened the night by timing in 11th-fastest of the 49 drivers that took to the track for the first preliminary night of the FVP Knoxville Nationals. He started sixth in the first 10-lap heat race and used a very strong start to charge up to the second position. He was running second on the last lap when his engine went sour and he crossed the line third to make the 24-car starting field for the 25-lap preliminary feature.
"I was worried, because that was our best motor we blew up and this was our little motor," he said after the race. "When the track slickened off like this, it was just perfect and it ran awesome. With about four (laps) to go, it started stumbling and I just got by the finish line there. I had no fuel left and was scared to make weight, but we made weight."
Gravel, who is locked into Saturday's main event, will return to the track on Friday, Aug. 9, to compete in the SPEED SPORT Knoxville World Challenge.
Keep up-to-date with David Gravel and DDR Motorsports by visiting www.DavidGravel89.com. Follow David on Twitter @davidgravel89g and like David on Facebook.